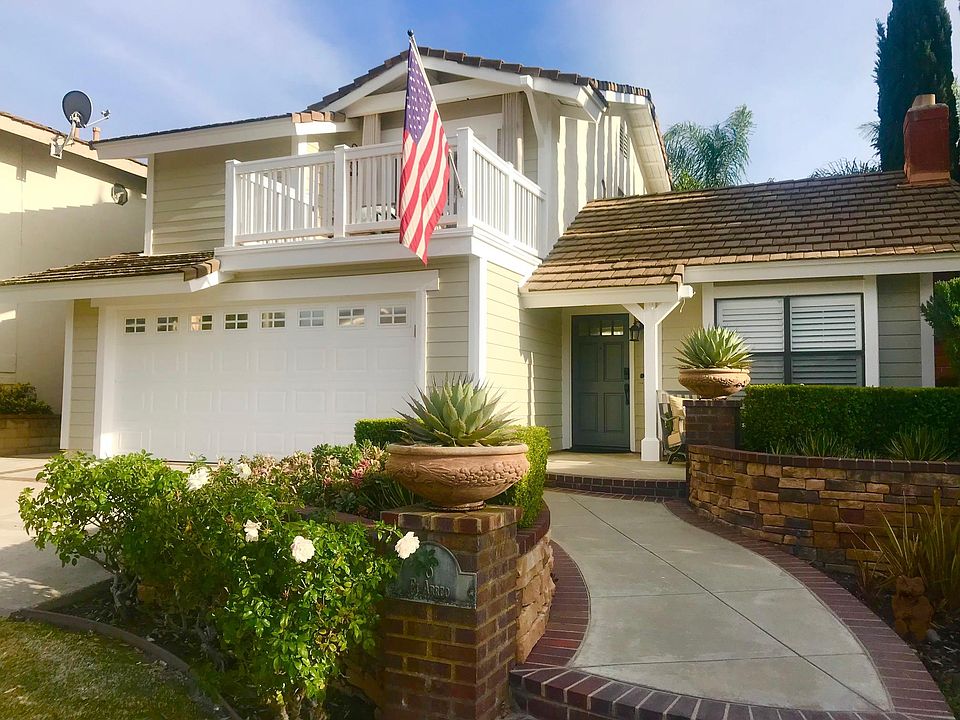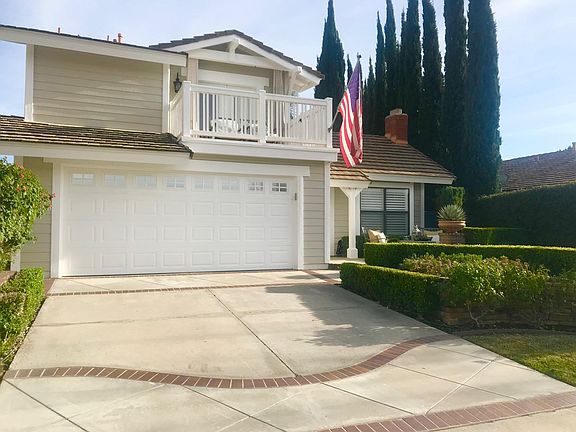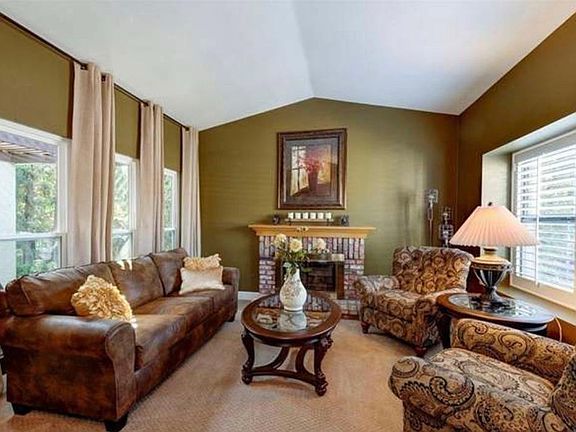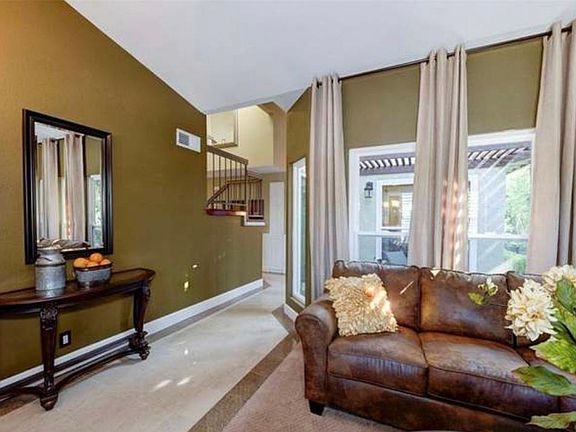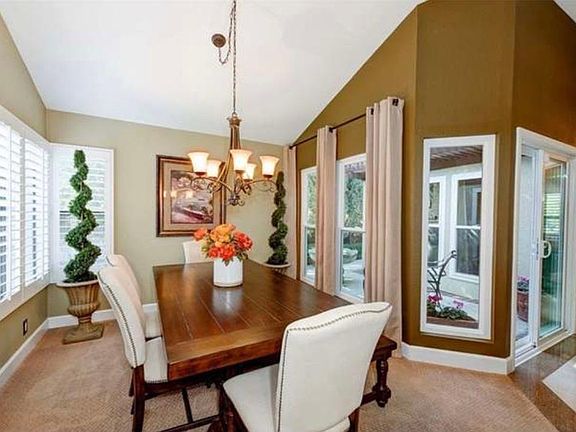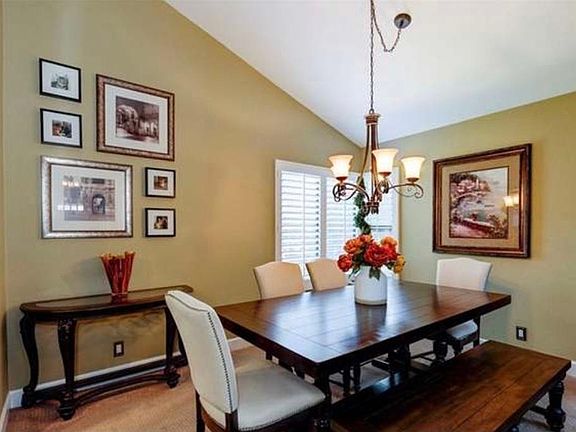 This is a beautiful, newly painted, home in the heart of Rancho Santa Margarita which boasts a family friendly neighborhood and an excellent environment to raise children. Located near top rated schools, shopping, restaurants, parks, a beach club, community pools and hiking trails. This home is 3 bedrooms, 2.5 baths, with a two car garage. The living room features high ceilings and a gas fireplace. The kitchen is upgraded with granite countertops. The spacious master bedroom has French doors to access the balcony overlooking the foothills and amazing sunsets views. The private backyard provides ample space for entertaining with a lattice covered patio, lush landscaping, atrium with water feature, and grass lawn. Access to multiple community pools, parks, and beaches! Front and back landscaping included. Tenants responsible for utilities. Property is available for move in on 4/1/22. Home is currently occupied and will be available for viewings after 3/15. Rent Includes: Gardener, HOA and club house amenities Initial Input Funds: Security Deposit ($3,900) + Last Month Rent ($3,900) + First Month Rent ($3,900) = $11,700 Thank you for your interest! Exemptions: A used washer, dryer, and refrigerator will be included for use; however, any necessary maintenance or repairs will be the tenant's responsibility. Access to community pools and the neighborhood is phenomenal! Many friendly families and weekly gatherings on this block, making it the perfect family home. This is a smoke free home and no pets allowed. Owners are responsible for paying HOA and gardening. Renters are responsible for monthly utilities (i.e. - trash, water, electricity, gas, and internet).Read moreBeach clubGrass lawnClub houseGas fireplaceHigh ceilingsPrivate backyardAmazing sunsets views
El condado de Orange, el tesoro del sur de California, se encuentra a medio camino entre Los Ángeles y San Diego. Varias autopistas y carreteras de peaje importantes conectan las 37 ciudades de esta región. El condado de Orange es un centro turístico y generalmente está dividido por los condados norte, central y sur. Limitado por el condado de Los Ángeles al norte, el condado de San Bernardino al noreste, el condado de Riverside y el bosque nacional de Cleveland al este, y el condado de San Diego al sureste, el Océano Pacífico limita con el condado de Orange al suroeste. Cuarenta millas de costa brindan vistas majestuosas e incomparables del Océano Pacífico.
Las cuatro ciudades más grandes del condado de Orange son Anaheim y Santa Ana (que fueron la primera parte del condado en desarrollarse) junto con Irvine, una comunidad planificada según un plan maestro, y Huntington Beach, mejor conocida por su cultura playera. Las poblaciones superan las 200.000 en cada uno de estos destinos. Las ciudades costeras incluyen Seal Beach, Huntington Beach, Newport Beach, Laguna Beach, Dana Point y San Clemente.
Muchos parques regionales y silvestres en el condado de Orange ofrecen innumerables oportunidades para practicar senderismo y estar en comunión con la naturaleza. Los parques del interior, los senderos regionales y los pequeños lagos aumentan las posibilidades de perfeccionar sus habilidades al aire libre. Las posibilidades de acampar amplían su apreciación de las playas locales y las montañas de fácil acceso.