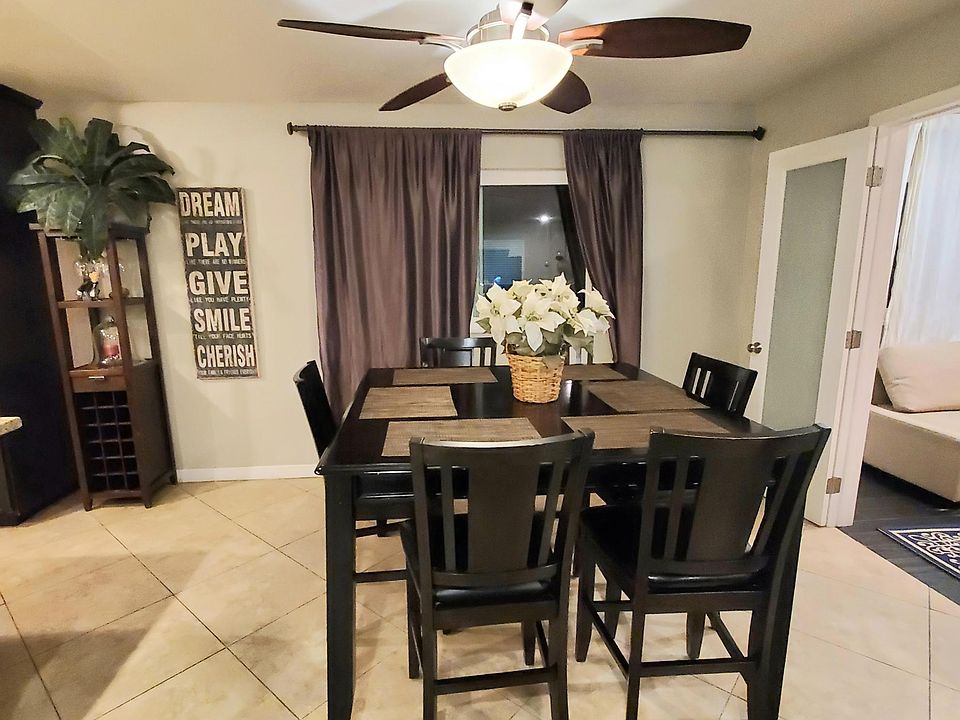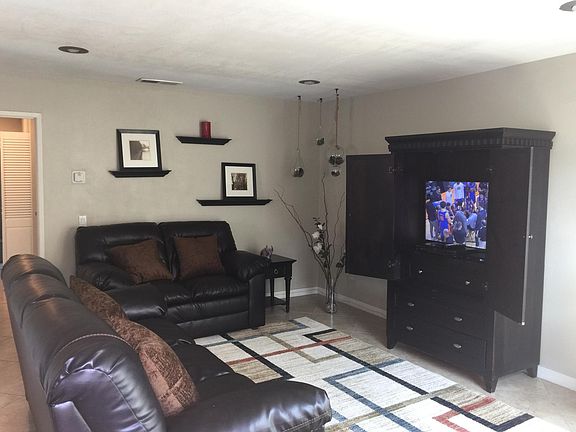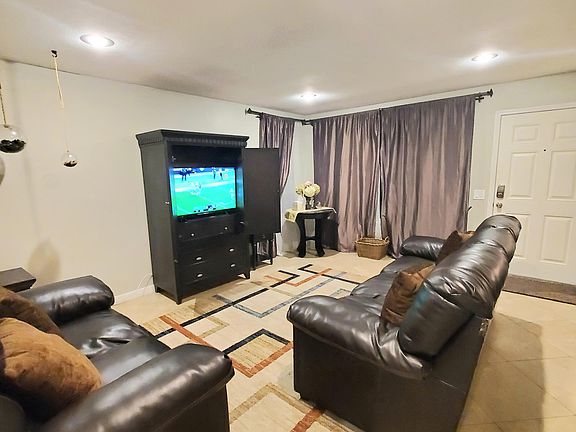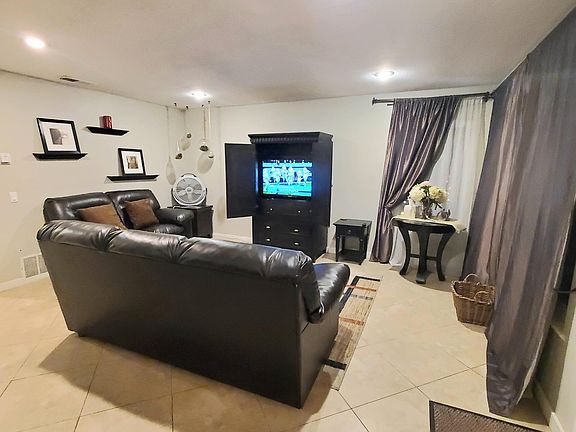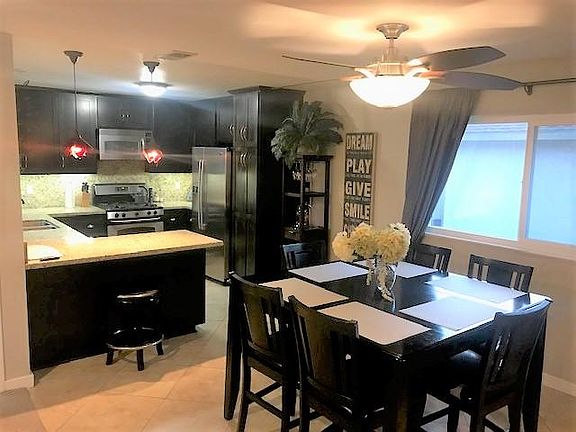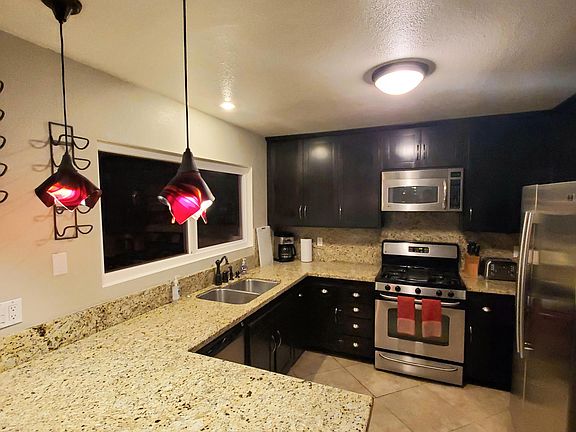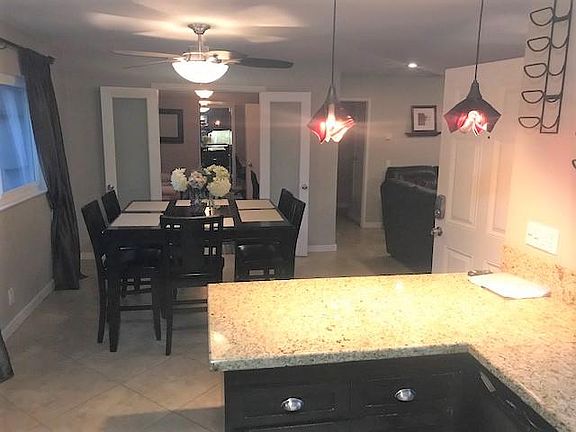 FULLY FURNISHED 3 bedroom Huntington Beach townhouse, located in a great, low key neighborhood, 3 miles from the beach & 3 miles from the 405 freeway. Available April 3 and seeking a 12 month lease (open to 1-11 month lease; see below for pricing)... PERFECT for TRAVELING NURSES, local residents getting their home rehabbed, corporate housing, and home sellers who are looking for a new home to purchase & need a temporary furnished home. - 2 bedrooms with cal king beds and 3rd room/office with pullout sofa bed - Inside laundry (side by side) - Refrigerator, dishwasher and microwave - Granite countertops in kitchen and bathrooms - Tile flooring throughout other than bedrooms (laminate wood flooring) - Good sized deck leading to entrance - great for sunlight, and enjoying some fresh air - Community pool and playground access - In the Yorktown Villas condo community - Pettswood Dr - Main cross streets - Bushard/Adams 92646 - Zoned for top rated schools - Located less than a mile to Target, WholeFoods, Sprouts, Stater Bros, Kohl's, & more - Condo is one level, and up approximately 20 stairs, with a deck area leading to the front door. - (2) TV's within condo are hooked up to Roku; one in living room and one in master bedroom - No smoking inside - No pets - $3275 per month for a 12 month or longer lease with qualified tenants - Open to 1-11 month lease - 1-2 month rate - $4050/mo; 3-5 month rate - $3795/mo; 6-11 month rate - $3500/mo (1-11 mo options include utilities - gas, electricity, water, trash, WIFI) - Available furnished or unfurnished for 12 mo lease only; furnished only for 1-11 mo lease - Renters insurance required - QUALIFIED Tenants Criteria = 700+ credit score, total household gross income is 3X rent (approx $10K/mo), history of paying rent on time every time, no criminal background, no evictions, no pets, non smoking, and will take great care of the home as if it were their own. If all else sounds like a great fit, I am open to a credit score under 700 with a larger deposit. $40 per adult application fee IMPORTANT, PLEASE READ: If you are qualified and interested in setting up a viewing, message me and I will send you a link to a brief pre screening survey. Shortly AFTER the survey form is filled out and it is determined the home may be a great fit for your needs & that you fit my criteria, I will contact you to set up a viewing. Message me with any questions. Thank You, JasonRead moreTemporary furnished homePlayground accessLow key neighborhoodTraveling nursesCal king bedsCommunity poolMaster bedroom
El condado de Orange, el tesoro del sur de California, se encuentra a medio camino entre Los Ángeles y San Diego. Varias autopistas y carreteras de peaje importantes conectan las 37 ciudades de esta región. El condado de Orange es un centro turístico y generalmente está dividido por los condados norte, central y sur. Limitado por el condado de Los Ángeles al norte, el condado de San Bernardino al noreste, el condado de Riverside y el bosque nacional de Cleveland al este, y el condado de San Diego al sureste, el Océano Pacífico limita con el condado de Orange al suroeste. Cuarenta millas de costa brindan vistas majestuosas e incomparables del Océano Pacífico.
Las cuatro ciudades más grandes del condado de Orange son Anaheim y Santa Ana (que fueron la primera parte del condado en desarrollarse) junto con Irvine, una comunidad planificada según un plan maestro, y Huntington Beach, mejor conocida por su cultura playera. Las poblaciones superan las 200.000 en cada uno de estos destinos. Las ciudades costeras incluyen Seal Beach, Huntington Beach, Newport Beach, Laguna Beach, Dana Point y San Clemente. Muchos parques regionales y silvestres en el condado de Orange ofrecen innumerables oportunidades para practicar senderismo y estar en comunión con la naturaleza. Los parques del interior, los senderos regionales y los pequeños lagos aumentan las posibilidades de perfeccionar sus habilidades al aire libre. Las posibilidades de acampar amplían su apreciación de las playas locales y las montañas de fácil acceso.