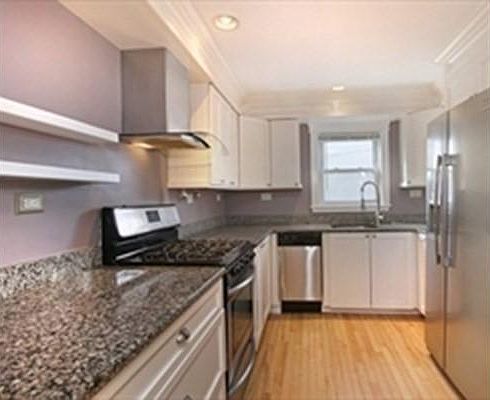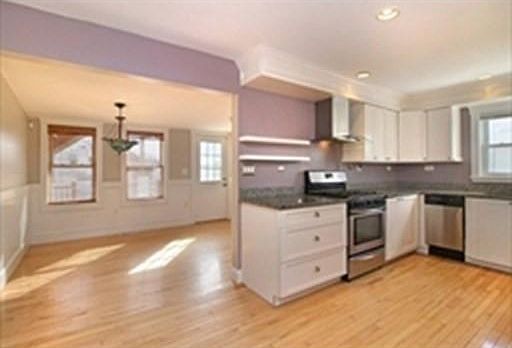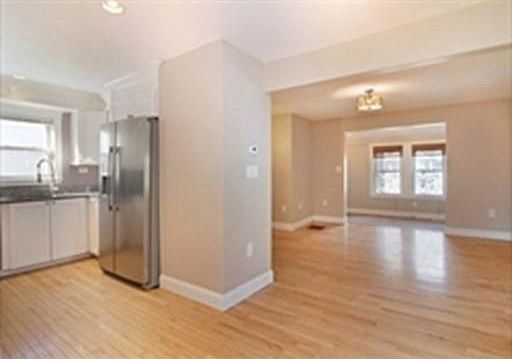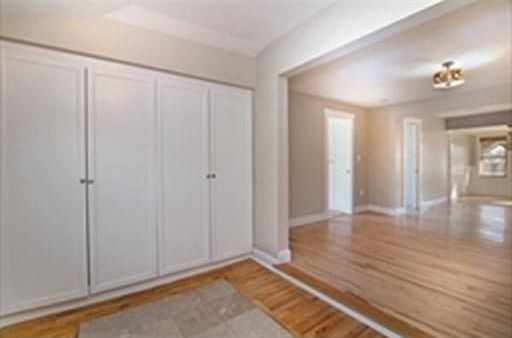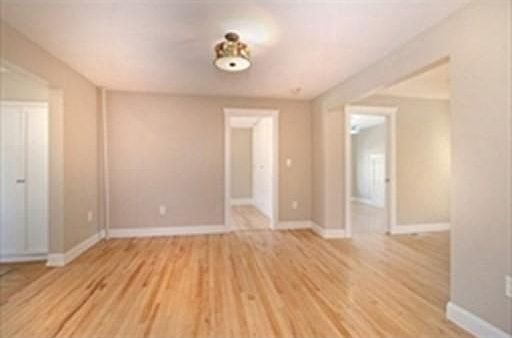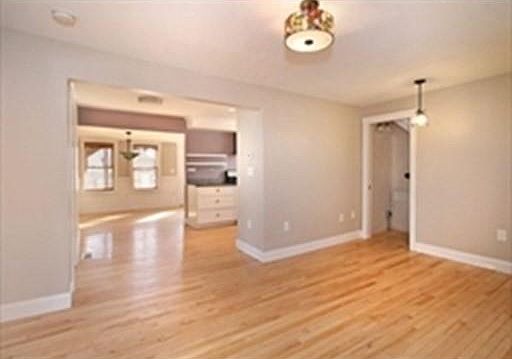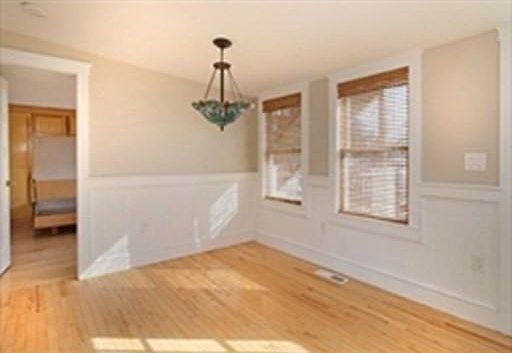 Amazing opportunity to live in the desirable neighborhood of Hough's Neck. This gorgeous first floor apartment features 6 rooms, 3 bedrooms, 1 full bath and oversized deck & yard. Walk in and you're immediately welcomed by an abundant amount of natural sunlight. There are hardwood floors throughout as you continue through the dining room / living room into the fully equipped kitchen with stainless steal appliances. Other amenities this property offers includes gas heating + cooking, central A/C, off street parking and steps to the beach. Availability for move in starting 5/1/2022 - small pets are subject to approval. Limited showing availability.Read moreOversized deckStainless steel appliancesGas heatingOff-street parkingFully equipped kitchen
Just minutes south of Boston awaits one of New England's most captivating destinations, the City of Quincy (quin-zee). Called the "City of Presidents" and "Birthplace of the American Dream", Quincy is the birthplace of the second and sixth U.S. Presidents, John Adams and his son, John Quincy Adams. Rich in historic treasures, Quincy's impressive past remains vibrant today as the city lays claim to an exciting future.

First settled by a party including Captain Wollaston in 1625, Quincy was originally part of the neighboring town of Braintree. Her famous early residents included presidents John Adams and John Quincy Adams, as well as the legendary patriot John Hancock - known for signing his name to the Declaration of Independence in extra-large script "so that fat King George can read it without his glasses." In 1792, the north precinct of Braintree became the town of Quincy, with residents opting to name the new town after Col. John Quincy, grandfather of Abigail Adams.
Today, visitors to Quincy can tour the birthplaces of both John Adams and John Quincy Adams as well as the Adams Mansion, the Summer White House for both presidents and home to their descendants until the early 20 th century. Other historic sites include United First Parish Church - where both Adams presidents and their wives are buried - historic Hancock Cemetery and the Dorothy Quincy Homestead, the childhood home of John Hancock's wife, Dorothy Quincy.