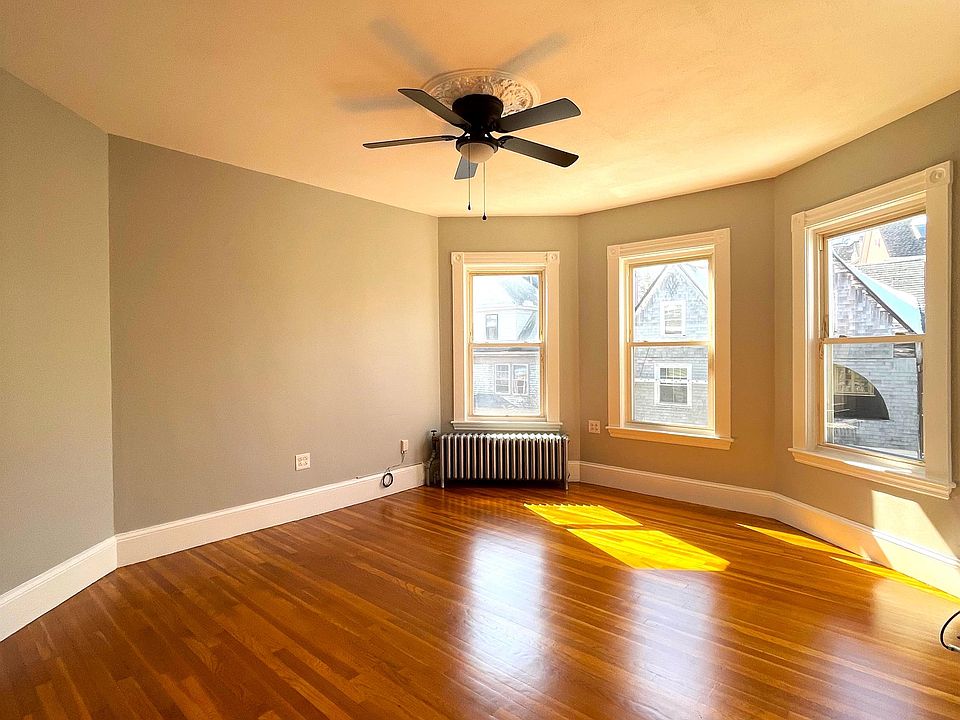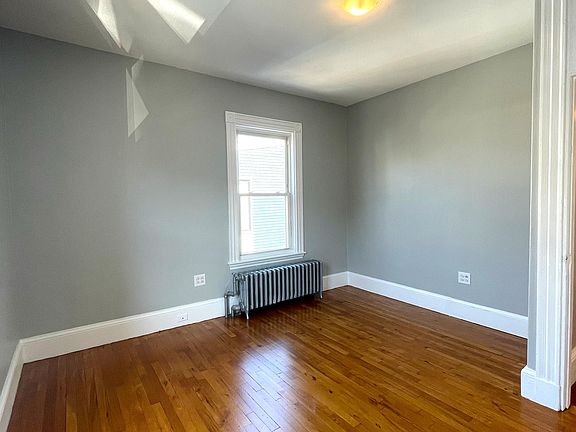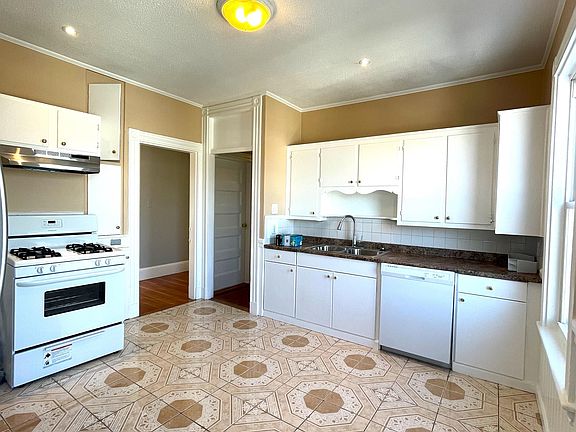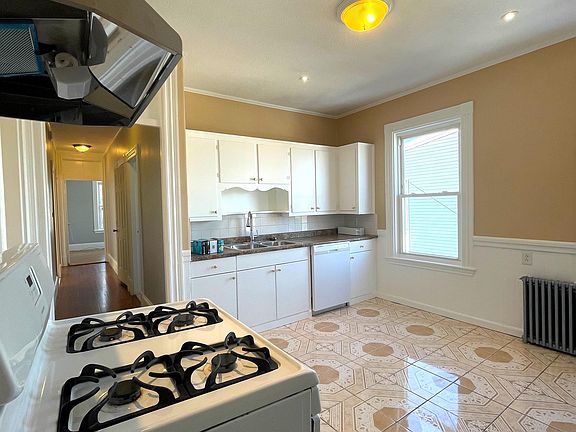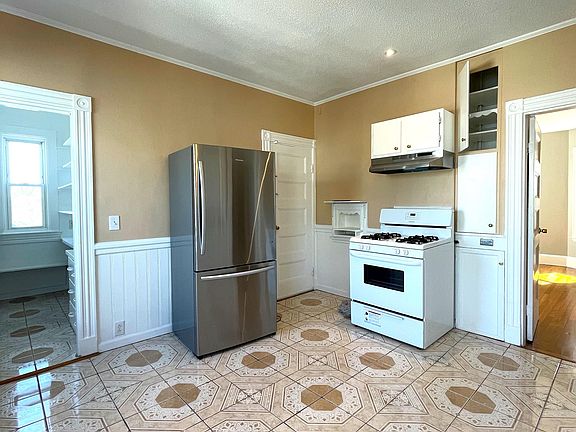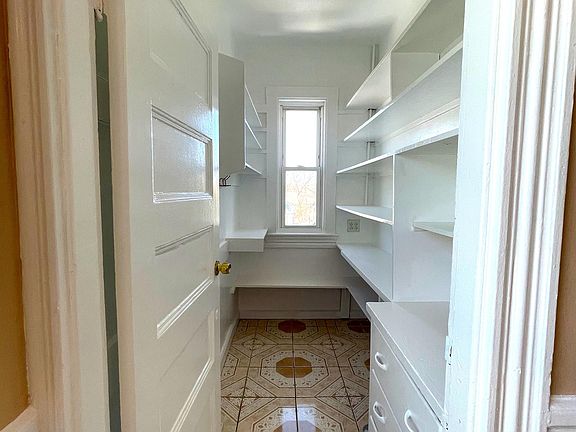 FLEXIBLE MOVE-IN DATE April 1-May 1! PROPERTY FEATURES: - Private deck! - Hardwood floors! - Large pantry! - Flexible living space! - High ceilings! Description: Located on the 3rd floor of a 4-family style house, this spacious 3 bedroom apartment boasts beautiful hardwood floors throughout and high ceilings. The kitchen comes fully equipped with plenty of pantry space, a gas stove, dishwasher, fridge, large cabinets, and tile back splash- not to mention some very unique tile floors! Off the kitchen you will find a seasonal porch-- perfect for enjoying during the warmer months. The living area is spacious with multiple windows that allow in tons of natural light. All bedrooms are good size with multiple ways to set up your bedroom layout. The bathroom is centrally located with a shower and tub combination and well kept vanity. This unit does NOT come with laundry on site. Street parking only. No smoking permitted. 1 Cat is okay, NO dogs please. First month's rent ($2,900), Security deposit ($2,900), Realtor Fee ($2,900) and $25 application fee per person. Lease through May 31, 2023 and good credit required. *When replying to this post please provide some information about yourselves, confirm your desired move in and if you have any pets* Forbes Street is a great spot in JP. Right next to Hyde Square, this location offers easy access to area pubs, restaurants, and conveniences. It offers quick and easy access to the South End, a short walk to all of Jamaica Plain's amenities, and a 7-10 minute walk to either the Stonybrook or Jackson Square T stations. Convenient to I-93 via Columbus Ave/Rt 28. The 39 Bus stops nearby as well for easy access to the Longwood Medical area and Back Bay commutes.Read moreFully equippedPrivate deckHardwood floorsTile back splashSeasonal porchLarge pantryPlenty of pantry space
Boston, also known as "Beantown" or "The Hub," is one of the largest cities in the United States, and the largest city in both Massachusetts and New England (Maine, New Hampshire, Vermont, Massachusetts, Rhode Island, and Connecticut). Boston is also the capital of the The Commonwealth of Massachusetts.
Boston is located on the eastern Massachusetts coast, at the mouth of the Charles River which separates Boston from Cambridge, and is on Boston Harbor. The Boston Metropolitan area is home to many Fortune 500 company headquarters, including well-recognized names such as Raytheon, Staples, TJX, and EMC. The Boston economy is founded on the education, health care, finance, and technology (information technology and biotechnology) industries. Some of the nation's most well-regarded teaching hospitals are based in Boston, including Massachusetts General Hospital, Beth Israel Deaconess Medical Center, and Brigham and Women's Hospital. Boston is also home to mutual fund giant Fidelity Investments.
Boston is a city of neighborhoods, from Allston to Roxbury, with the Back Bay, Beacon Hill, Charlestown, Dorchester, East Boston, the North End, and more in between. Each has its own unique character, history, and charm. Boston is physically a relatively compact city and it is a good walking city. It is relatively easy to walk from one of the neighborhoods all the way to the Boston waterfront on Boston Harbor.