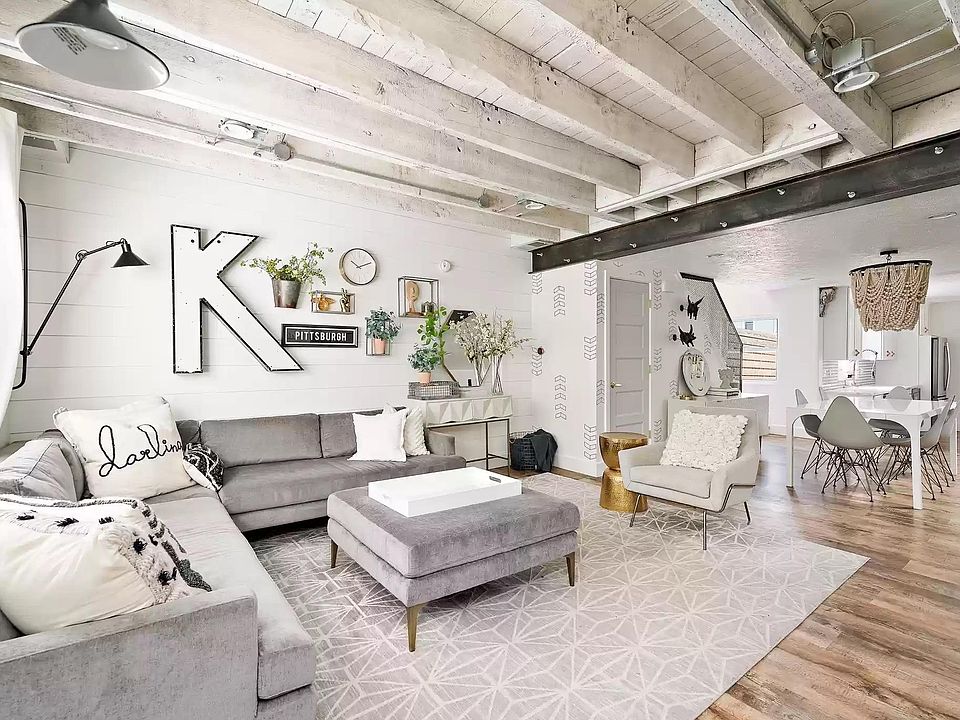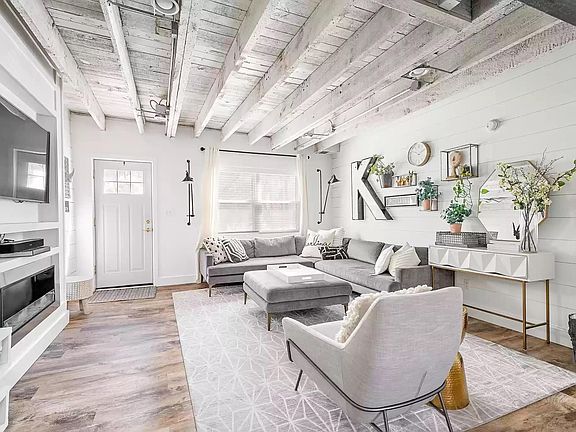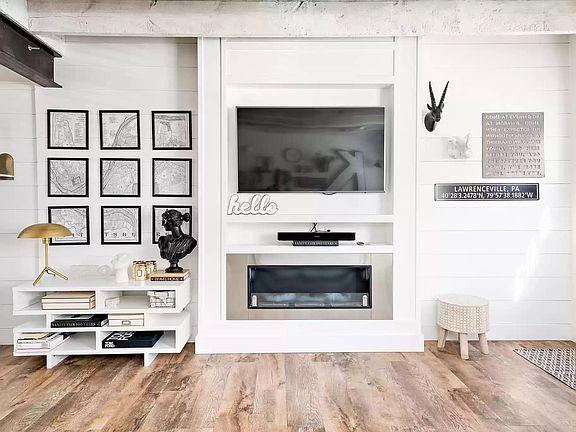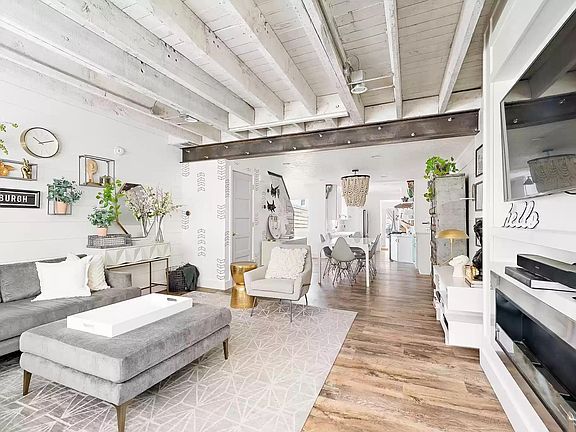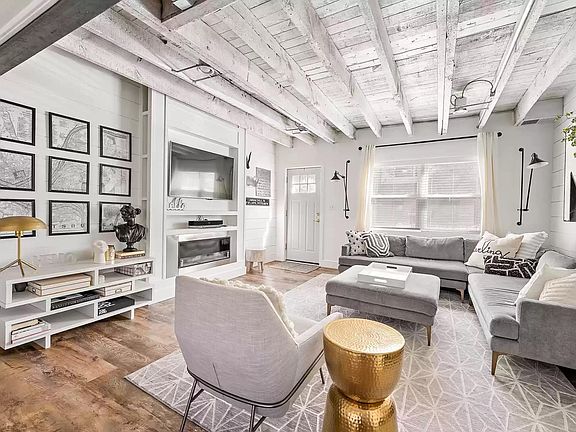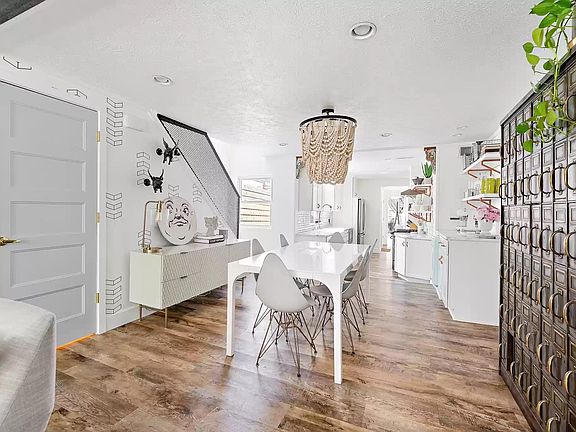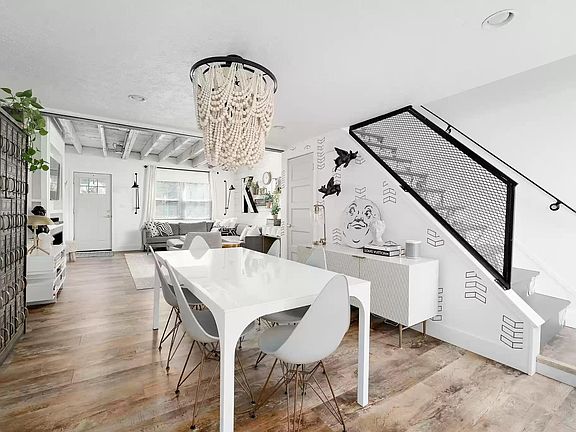 Such a unique and special place to call home. Walking inside, you and your guests are immediately greeted by a large, bright, open, and peaceful living area that feels warm and inviting. The home is fully furnished with high-end furnishings, including large screen televisions, seating, beds (1 king and 2 queens), wall art, and even a SMEG expresso maker. Pots, pans, a Dyson vacuum cleaner, and everything else you need are supplied for you, making your move-in as convenient as unloading your suitcases in one of the many closet space options to chose from. A home cleaning service is included in the rent as well as internet and live streaming services. Each of the 3 bedrooms has something special to offer and you'll love the large shower with dual shower heads. Stepping out back, you'll enter an enclosed outdoor entertainment space equipped with table, umbrella, fire pit and seating. This also lead the way to your rear parking spot with electric charging station. Another amazing aspect to love is the awesome location. Living within a 5 minute walk to dozens of the city's best restaurants, bars, and shopping is a life-changer. You'll immediately discover how amazing it is to leave the stress of driving behind as you enjoy a morning walk for your coffee or breakfast, or an evening walk to dinner or entertainment. Trips that do require a vehicle are a simple bridge-crossing away to the nearest highway access just minutes away. You will also find biking the city's trails and streets to be very convenient from this rare, flat location of Lawrenceville. Short-term leases are available. Short-term leases area available.Read more
Pittsburgh was founded on November 27, 1758. The city was named by General John Forbes, in honor of British statesman William Pitt, the 1st Earl of Chatham. Early on, Pittsburgh played an important role in our country's history. In the early 1800s, the city became known as the "Gateway to the West." This nickname referenced the huge advantage Pittsburgh had by having the intersection of three major waterways. The Allegheny River and Monongahela River join together at what is known as the "point" to form the Ohio River. This intersection opened the gates for Pittsburgh to lead the way in the trade industry for products such as coal, timber, glass, natural gas, iron and limestone. By 1911, Pittsburgh manufactured half of the nation's steel. Due to the amount of pollution given off by the steel factories the city had a new nickname - "The Smoky City."
Throughout the years, Pittsburgh has made multiple changes and overcome many obstacles. The city has moved from the steel industry to become a leader in healthcare, education, technology, and financial services. What were once heavily polluted streets and riverfronts, have been transformed to create the modern vibrant Pittsburgh one sees today.